Born in Makhachkala, Dagestan, Sharaputdin (Sha-raa-poot-deen), Magomedov is the latest addition to the UFC's roster. Let's take a look at this new undefeated KO artist.
A Deeper Look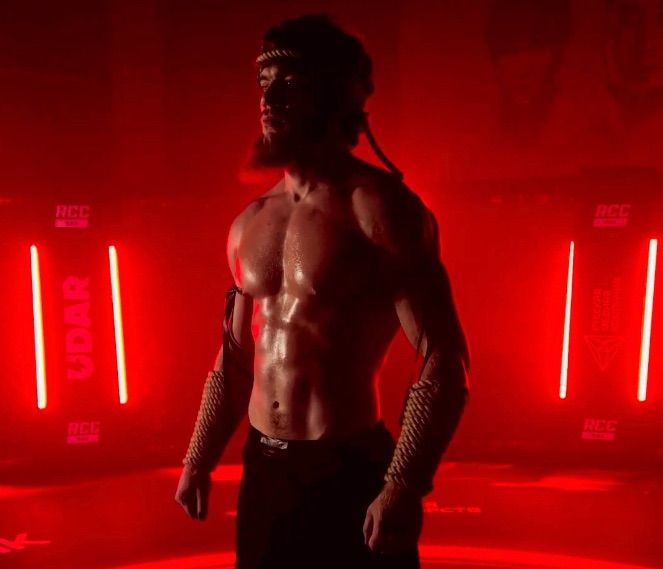 Who is this man? Credits to: Sharapudtin Magomedov via Instagram.
Sharaputdin Magomedov holds a professional record of 11-0 in MMA, 16-0, including his several special rules bouts with 14 KOs. His last fight lasted 8 seconds before he put his opponent away with a vicious knee. His arsenal of strikes has led to several brutal finishes by way of knees, leg kicks, elbows, and head kicks.
His accredited career expands beyond MMA, as he holds a record of 18-2 as a K-1 kickboxer. He even holds a win over UFC veteran and highly touted kickboxer Blood Diamond. He was also a Eurasia champion in Burmese boxing and the Russian Muay Thai champion.
ADVERTISEMENT
Fighting Style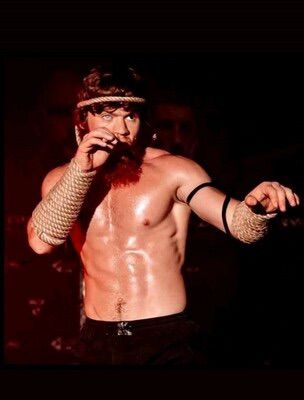 One of the most entertaining fighters in MMA. Credits to: Sharapudtin Magomedov via Instagram.
Imagine pressing all the buttons on a controller at once, but it actually works. That's one way to describe Magomedov's fighting style. His diverse striking arsenal will see him put together combinations of hook kicks, knees, spinning attacks, and whatever else he can think of. Standing at a towering 6'2", he can fight from a far range but is just as good up close. His clinch, equipped with many years of Thai clinch fighting, is lethal. Throws, elbows, knees, and even head kicks will land from within it.
And, of course, he's named Magomedov—he can wrestle. Similar to a fighter like Justin Gaethje, though, who is also a highly accrued wrestler, he prefers to use his skills to stop and defend takedowns rather than initiating them.
Fighting Outside of The Cage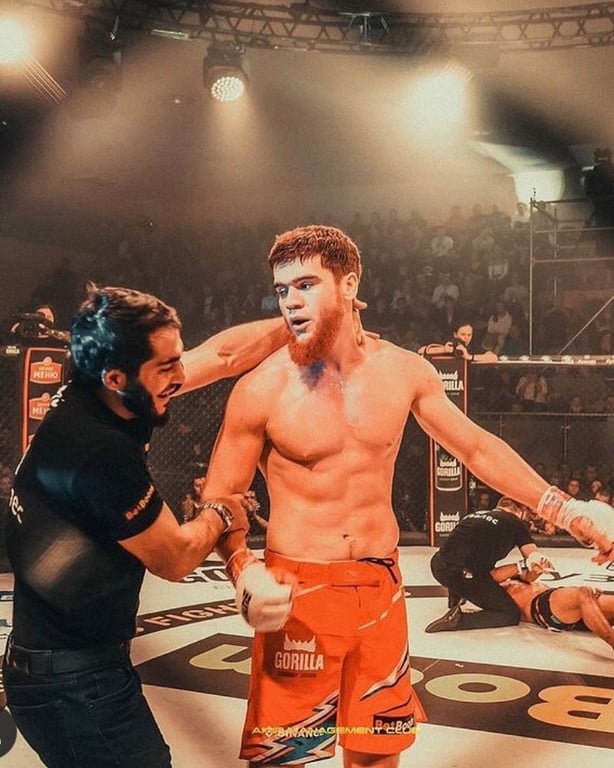 A wild story. Credits to: Sharapudtin Magomedov via Instagram.
Sharaputdin has not confined his hands to the cage and will use them in the streets if the need arises. In fact, he was seen on camera this year brutally knocking a man out and stomping on his head after they got into a scuffle over a public display of affection.
The man was kissing a woman in front of Magomedov on an escalator in Dagestan. Sharaputdin waited until the party had reached h the bottom to confront him. Words were exchanged, and the men began swinging. Security and other civilians were able to separate them and escort each away, but it didn't end there. Magomedov waited for the man by an exit and brutally knocked him out with a punch before stomping on his head.
Magomedov gave a statement as to why he acted the way he did. He explained that the man broke the unwritten rules of Makhachkala, and the PDA was unacceptable.
In Makhachkala, there are unwritten rules.
- Magomedov explains the altercation.
ADVERTISEMENT
Stats
Age: 28 (1994-05-16-Makhachkala Dagestan)
Record: 11-0
Height: 6'2" (189 cm)
Weight: 185 lbs
Nickname: Shara Bullet
Also of note: Sharaputdin's right eye has discoloration due to an injury. It is speculated that he cannot see from it, but not known for sure.
Will this undefeated prospect reach title contention and live up to the hype? Let us know your predictions in the comments below!